iComplete
Injection Procedure Enhancer 
The iComplete System: Intense Firming Complex and Skin Hydration Complex – helps enhance the effects of injections and other anti-aging procedures. This two-step age reversal regimen is specifically designed for use following injections and other procedures to maximize and extend results.
Intense Firming Complex: 
Anti-wrinkle Serum. Reduce muscle contractions with "Neuro-Like Peptides" and experience immediate and long-lasting firming and tightening effects. Continued use diminishes the appearance of fine lines and wrinkles resulting from repetitive muscle contractions.
Skin Hydration Complex: 
A light and refreshing hydration boost for the skin. Calms and soothes post-procedure skin, reducing unwanted redness and irritation. Experience increased collagen and elastin production.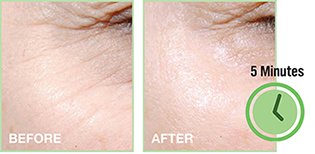 BENEFITS
Intense Firming Complex: 
• Reduces the Appearance of Fine Lines & Wrinkles
• Hydrates, Plumps, Firms & Tightens
• Contains Proprietary Collagen Boosting Peptide Complex
• Contains Hyaluronic Acid & Antioxidants
Skin Hydration Complex: 
• Speeds Skin Recovery
• Contains Antioxidants & Hyaluronic Acid
• Contains Innovative Peptide Complex & Vitamin C
Directions:
Intense Firming Complex: 
Apply serum with fingertips directly to the skin following Prep Solution application.
net wt. 1 fl oz 30 ml
Skin Hydration Complex: 
Apply to clean skin – after using prep solution and daily treatment. Use as needed throughout the day for additional moisture. Can be used in both the AM and PM. In AM use under Prime and Defend SPF30. In PM use as needed over Refinishing Complex. 
net wt. 1.7 fl oz 50 ml